Thanks for being here!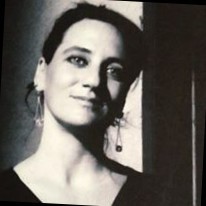 I'm a writer, radio producer and broadcaster, interviewer, researcher, and occasionally, and regretfully, killer of plants. I've been producing Art in Your Ear, a public radio hourly talk & music show on the arts since 1991. I worked at WMNF, the best little station in the nation, as the Community Engagement manager.
From 1999-2011, I founded and ran The Globe Coffee Lounge, a multipurpose cafe, event space, activist home, and drop in center for an amazing cross section of people in St. Petersburg, Florida. Prior to that I was a newsperson, therapist, personal chef, grant writer, public speaker, teacher… You get the picture. I like to work, and I really like to write and connect people. And feed them, I really love making delicious things for them.
Please get in touch by emailing JoEllenSchilke@gmail.com
Social